Reading Time:
5
minutes
If your first thought when you hear about in-ceiling speakers involves elevators or grocery stores, the S80 in-ceiling subwoofer from Gray Sound will make you rethink that stereotype. But before I explain why, let me back up a bit. I have in recent years become enamored with invisible speakers from brands like Nakymatone ECHT and Stealth Acoustics. They sound amazing and look like literally nothing, but they do have one drawback: most of them don't deliver the very deepest bass notes, at least not at levels you can hear over the rest of the music. Add something like the S80 to the equation, though, and perhaps add a dash of room correction or parametric EQ, and you've got a full-frequency audio system making it rain sound from overhead without taking up floor space or interfering with your décor. In fact, you can't see it at all.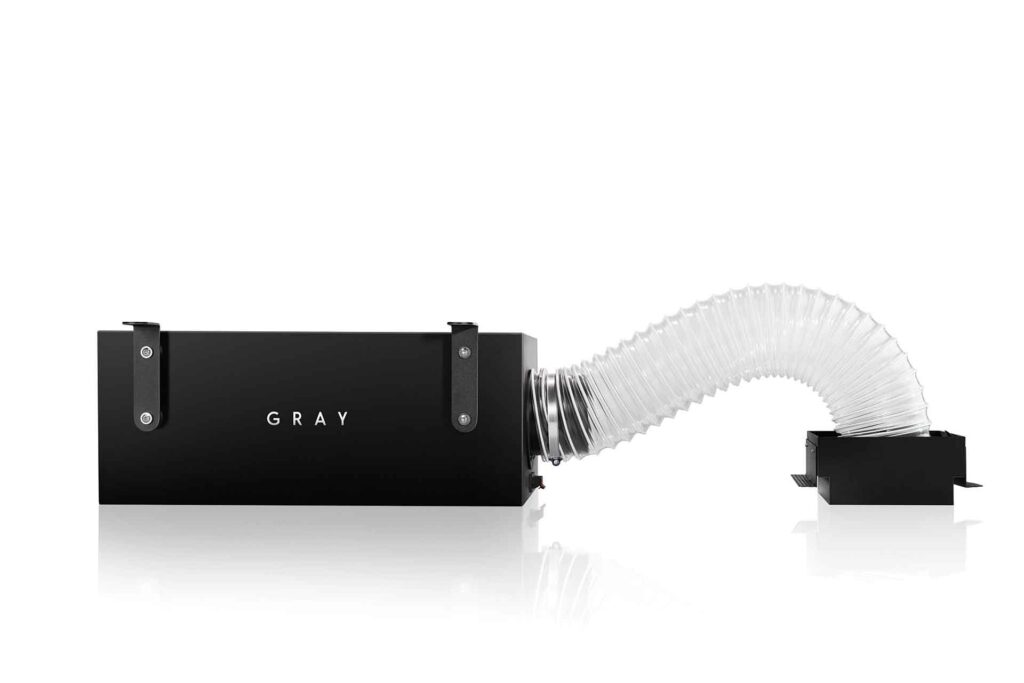 What Makes The Gray Sound In-celling Subwoofers S80 Special?
The Gray Sound S80s are ported subwoofers that brace solidly in the stud bay of your ceiling or walls and output tight, low bass to match any number of audio applications.
The S80 is ported so that you need about a four-by-four-inch hole to vent the sub.Match these with your lighting cans and you can't tell that the subs are in the game. Are they as invisible as my Stealth Acoustics and Nakymatone speakers that are covered by drywall mud? No, but the Gray Sound S80s come close.
The Gray Sound S80 subwoofers are pretty easy to drive. I use them with my Anthem MRX-8 multi-channel distribution power amp in most rooms because of ARC room correction and its digital audio problem solving. But in rooms where audio perfection isn't necessary or where the room doesn't have as many acoustical problems, I use an Episode distribution amp that is about half of the price of the Anthem but lacks ARC room correction. Either amp powers the Gray Sound S80s without any fuss or muss.
The Gray Sound S80 is a better performer musically than you might expect. It benefits from being hard-braced into your stud bay. Cover them with drywall, mud, sand, and paint and you are good to go in the world of invisible audio.
Why Should You Care About the Gray Sound S80 In-ceiling Subwoofer?
The Gray Sound S80 is a sneaky way to get your bass into places that it has no right to be. Yes, the S80 is more labor intensive than say plunking an RSL Speedwoofer in a room for $400 and calling it a day. The Gray Sound option is for people who are seeking a finished, non-intrusive look but some hammering-ly good bass at the same time.
Some Things You Might Not Like About the Gray Sound S80 Installed Subwoofer
The installation costs are much higher than other options. A wireless sub from practically any company can have a reliable connection and be hidden behind a plant and offer the same level of performance. This is a more covert solution that uses literally zero floor space.
While more a warning than a ding on the Gray Sound S80, tell your drywall subcontractor that you need a port for the S80 as mine treated the Gray Sound sub the same as they did my Nakymatone ECTH speakers, meaning he mudded over the vent. That's not good for sound and we had to fix that all up. A little communication goes a long way here.
I would like to see options for physically masking the Gray Sound S80s port. I want to be able to match the trim of my lights so that there is literally no way to tell that there is a subwoofer in the ceiling. That means different colors, shapes, and finishes which is expensive, but at something akin to $100 a pop, it is also likely profitable and speaks to the design demands of this type of aesthetically minded consumer.
Listening to the Gray Sound S80 In-Ceiling Subwoofer…
Late in his life, Jimi Hendrix called King Crimson the best band in the world at the time. That's a bold call for a Beatles fan like Jimi. I personally like some of the more early-to-mid-1980s King Crimson records like Discipline (buy at Amazon on vinyl and CD), which is a little less grungy than the classic late-1960s recordings in term of its recording techniques and overall sound. The track "Sheltering Sky" is an instrumental with Tony Levin on Chapman Stick that was rocking in my office recently (AIFF 1400 CD resolution). The new sound for the band was based around the vocals and guitar of Adrian Belew. The better versions of the record also include enigmatic guitarist and producer, Robert Fripp. On this track, the deep bass parts sounded rich, round, and warm, creating a musical foundation for the out-there melody of the instrumental track. 
Most people don't play Ramstein's "Du Hast" (buy at Amazon) at 100 plus dB in their dining rooms (CD resolution AIFF 1440) but I am not most people when it comes to torturing audio components. This intense German industrial metal song is a scorching track with fiery guitars, percussive synth sections, and deep bass. I cranked the volume of my Sonos Port up to concert levels, and the Gray Sound sub basically asked, "Is that all you got, Jerry?" In a "post-COVID" late 2022 world, I tend to have a house full of people at all hours of the day, socranking Ramstein in the dining room is a rare and exotic treat. The Gray Sound S80 brought a weight and heft to the sound in this auxiliary audiophile room that you don't normally hear from in-walls or in-ceiling setups – even in expensive houses with big custom installation budgets. The invisible speakers paired with the S80s are a match made in heaven. 


More Resources
Read Jerry Del Colliano's review of the Nakymatone ECHT invisible speakers here.
Does the Gray Sound S80 Subwoofer Have Any Resale Value?
No, it doesn't. Not a penny.

There is zero chance that you are going bust out the drywall saw to dig an installed in-ceiling subwoofer out of your house to sell it all dusty and used for, what? A few hundred bucks? That's just never going to happen and nor should it.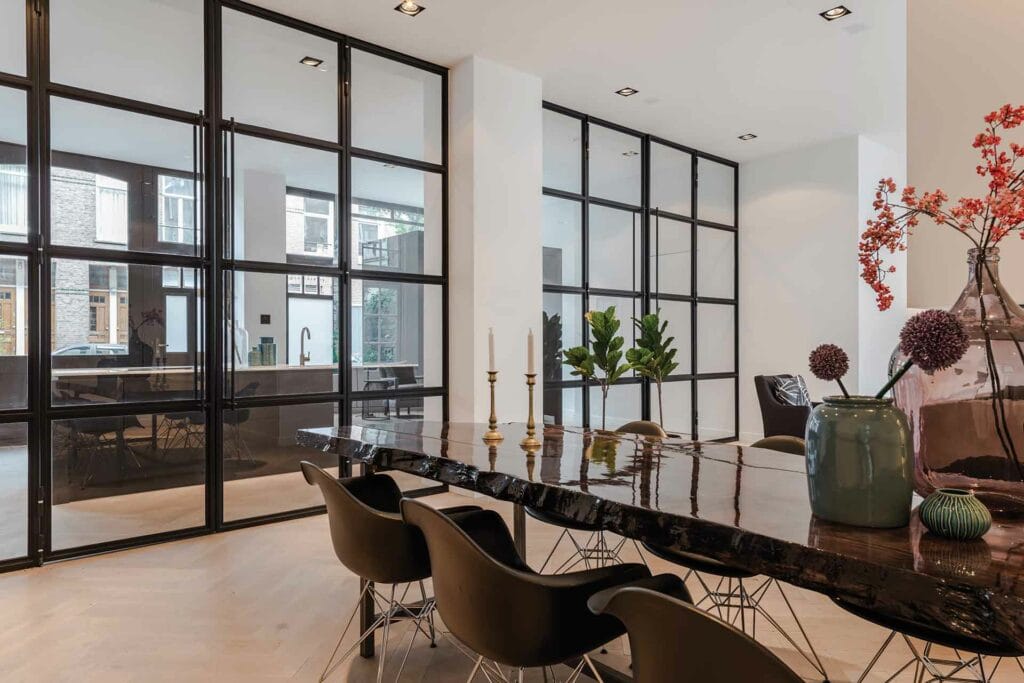 Who Is the Competition For The Gray Sound S80 In-ceiling Subwoofer?
Sonance makes an 8-inch in-ceiling subwoofer called the Visual Performance 8 Inch that sells for $1,299 and has a very similar form factor and is sold nationally via Magnolia.
Bowers & Wilkins makes a product with a few big bass drivers that can be installed in the wall or ceiling, but at $2,100. The CCM 7.3 S2 has tweeters, making it more of a total speaker solution than just a passive sub like the Sonance and the Gray Sound. The Bowers & Wilkins is a hell of a lot harder to hide, too.
Final Thoughts on the Gray Sound S80 In-ceiling Subwoofer
This nifty product from the world of custom installation with roots all the way back to The Netherlands is the perfect pairing for people looking to supplement bass without sacrificing floorspace, or even those who can't abide the compromise of actually seeing a subwoofer. You can get low lows into your surround channels, alternate room … basically anywhere where you have drywall. The musicality of the Gray Sound S80 is notably good and its visual stealth is what really seals the deal for this CI product. I've ultimately installed a number of Gray Sound S80s around my house and I haven't regretted it for one second.