Reading Time:
6
minutes
Most of us have probably listened to music through two-way bookshelf-sized loudspeakers at some point or another. What exactly is a two-way bookshelf loudspeaker? It is a loudspeaker that has two drivers: a small driver called a tweeter that handles high frequencies, and one for the mids and low frequencies, called a woofer. Between the two speakers is some kind of crossover circuit, sometimes as simple as a couple of resistors or, on pricier two-way loudspeakers, it can be quite complex. The loudspeaker we will look at in this review is the ATC SCM7 v.3, which is one of the best two-way loudspeakers I've used or tested. It is capable of being part of an extremely high-performance near- or mid-field system in a smaller sized room.
As a speaker company, ATC opened their doors in 1974, originally making drivers for the professional audio market. Over time, designer Billy Woodman gradually expanded ATC's offerings to include active and passive loudspeakers for both the professional studio and home audio use. The SCM7 isn't a new model. It's been around in some form or another for more than 20 years.
The SCM7 v.3 is ATC's smallest and least expensive passive loudspeaker, but it employs the exact same high-quality drivers and crossover parts as ATC's other passive loudspeakers.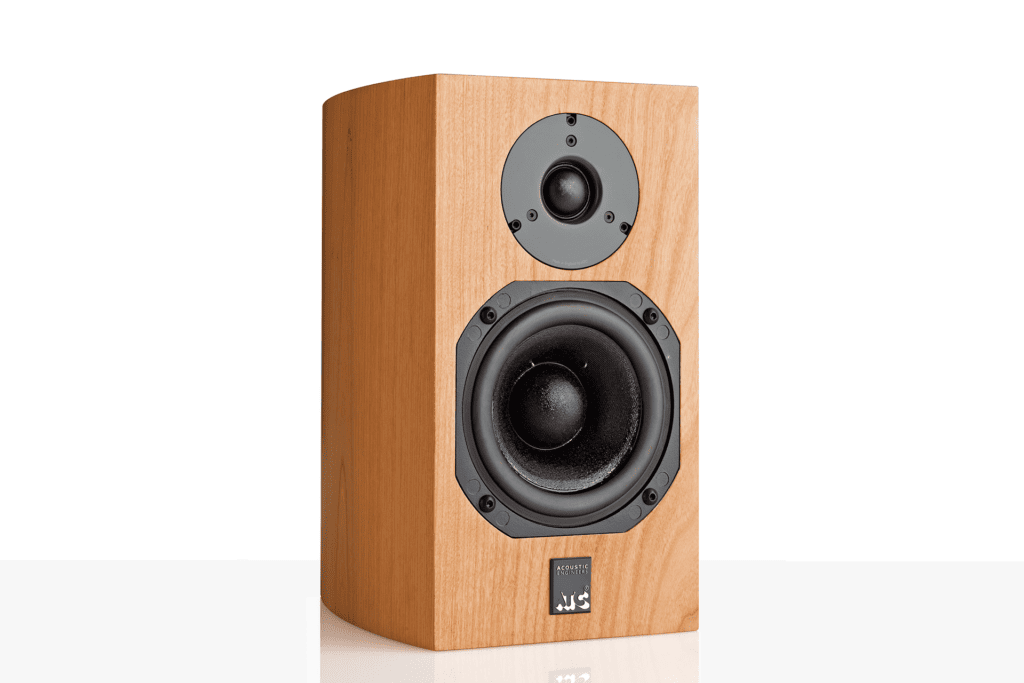 What Makes the ATC SCM7 v.3 Loudspeakers Special?
The SCM7 v.3's technical features include a 15,000 gauss (1.5 tesla) neodymium magnet, a precision-machined 5.5mm rigid alloy waveguide, and a heat-treated top plate that increases the SCM7's heat dissipation.
The SCM7 v.3 's midrange/woofer is 125mm (five inches) in diameter and uses a 45mm (two-inch) soft dome with a 3.5kg magnet system and a 45mm flat-wire voice coil. The magnet system's weighted and doped fabric cone contributes to the driver's overall performance,which is aimed at creating a speaker with excellent horizontal dispersion, wide bandwidth response, and convincing bass response.
The SCM7 v.3 s SH25-76 tweeter delivers (according to ATC) "optimum dispersion, flat on-axis frequency response, and resonance-free operation."
Many small monitors rely on a port or vent to augment their bass response. The SCM7 v.3 is a sealed cabinet design. The advantage of no port is that it eliminates any group delay issues and phase anomalies caused by ports. The lack of a port makes it much easier to blend the SCM7 v.3 with a subwoofer. Instead of producing a mid-bass hump, the SCM7 v.3's bass rolls off smoothly with output down to 70 Hz.
Why Should You Care About the ATC SCM7 v.3 Speakers?
As I mentioned earlier, two-way bookshelf loudspeakers are ubiquitous and can be found connected to a wide range of electronics installed in many listening rooms. What makes the ATC SCM7 v.3 noteworthy is that it offers such high performance while not stratospherically priced compered to "estate level" two-way designs. The ATC SCM7 v.3 also has a time-tested design that still sonically competitive with much more recently designed loudspeakers.
I reviewed the SCM7 v.3 in 2014 when it was originally introduced. Before that time, I had owned and used the ATC SCM7 II loudspeakers as part of my nearfield reference systems. The biggest physical difference between the SCM7 v.2 and the SCM7 v.3 is the cabinet shape. Instead of the fairly standard box used by the v2, the v.3's cabinet has curved sides to reduce internal resonances and increase overall cabinet rigidity. Another external difference is that the SCM7 v.3 employs a magnetic grill instead of the old-style, push-in frame type.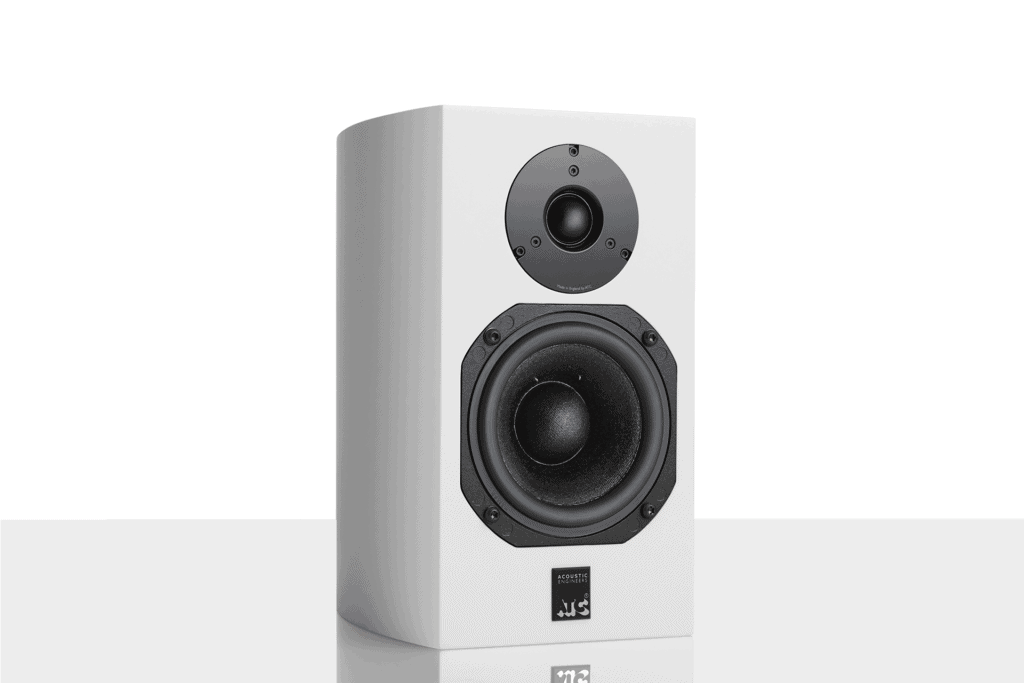 Some Things You Might Not Like About the ATC SCM7 v.3 Speakers
Since they have a sealed enclosure, the ATC SM7 v.3 speakers don't have as much low-frequency extension or bass output as some ported designs. If your listening room doesn't permit the use of a subwoofer and you favor bass-heavy music, you may want to think about moving up to the ATC SCM11, which has a larger enclosure and larger midbass driver.
The ATC SCM7 v.3's metal grill may be good at protecting the drivers from fingers and poking hazards, but it does give the SCM7 v.3s a more industrial look since it does not hide its drivers behind a fabric screen.
Although a pair of ATC SCM v.3s produces a well-defined soundstage, they still don't disappear quite as convincingly in a nearfield setup as a single-driver design, such as the Audience 1+1 or Omega 3i.
Listening to the ATC SCM7 v.3 Speakers
One of my guilty pleasures  is listening to the 1996 remaster of The Stranglers' 1977 release No More Heroes via Qobuz in 44.1/24 (buy at Amazon on vinyl). Through the SCM7 v.3s, the remaster sounds rude where it should, but not so rude as to drive me away or make me turn down the volume. All the veiled hostility of the song "Peaches" comes through impressively, with crunch/funk guitar lines coupled with the sashaying backbeat. 
Nicki Bluhm's latest album (via Qobuz 96/24 FLAC) leads with the track "Learn to Love Myself," (buy streaming from Amazon)  which features a big bottom end supporting a wide soundstage and "wall of sound" arrangements. The SCM7 delivers the whole cinematic reverberant soundscape with aplomb. Ms. Bluhm's vocals shine centerstage, and when multitracked, each voice remains clear, distinct, and unhomogenized. 
Will the ATC SCM7 v.3 Have Any Resale Value?
Yes, they have resale value, but perhaps not as much as you might like. The usual standard equation for resale value of an audio component is half of its last retail price. Depending on what you paid originally for the SCM7 v.3, you can probably assume that you will lose some money on resale. And while your chances of breaking even on a pair are slight, you will not lose nearly as much as you would if they had an additional zero attached to their price.

Who is the Competition for the ATC SCM7 v.3?
The Audience 1+1 ($3,495 per pair) have been one of my reference nearfield loudspeakers since well before the latest version 5 arrived. Compared to the SCM7 v.3, the Audience 1+1 has a bit less upper-frequency life and energy in the 1.5-to-3kHz region. The SCM7 generates slightly more midbass than Audience 1+1, which gives it a bit more dynamic punch. Finally, the Audience 1+1 has a larger sweet spot.
The Chinese-made Sound Artist LS/35A speakers ($550 to $650 per pair) has a less linear tonal balance than the ATC SCM7 v.3. This difference is obvious when you play a track with a kick drum. The LS35-A delivers a punchier upper bass impact due to its built-in midbass hump. While the ATC SCM7 v.3 may appear to have less bass energy, it produces a more accurate rendition of a track's actual bass energy level. The ATC SCM7 v.3 also has a more linear midrange, but there is something about the Sound Artist's midrange characteristics that is extremely seductive.
I haven't heard a pair of ProAc Anniversary Tablette speakers ($2,200 per pair in the U.S.) for a number of years, but they have been, since their inception, one of the classic small box two-way loudspeakers. Comparing my notes on the Tablettes from years past with my SCM7 v.3 notes, I was struck by the number of similarities between the two speakers. Both excelled at dredging up fine details buried deep within the mix, and both did it in a musical and unfatiguing manner. The Tablettes may have a trifle more mid-bass energy than the SCM7s, due in large part to its rear-firing port, but they both rank highly in my personal pantheon of excellent two-way nearfield monitors.
Final Thoughts on the ATC SCM7 v.3 Loudspeakers
Finding loudspeakers that work optimally in a nearfield audio system isn't as easy as you might suspect. Some excellent loudspeakers, such as the Alta Audio Alyssa ($5,000 to $6,000 depending on finish) or the new MoFi SourcePoint 10 ($3,699) are just too physically large for desktop use. Others, such as the Role Audio Kayak ($895 to $995 depending on finish) are a bit too small for anything besides extreme nearfield applications. But the ATC SCM7 v.3 is the prefect goldilocks size for a high-performance nearfield system. Unlike many small two-ways, the SCM7 v.3 doesn't get less linear or stressed as the volume increases. Its dynamic abilities coupled with its linear frequency response makes the SCM7 v.3 ideal for listeners who favor dynamically active music.
As I mentioned earlier, I have had a pair of ATC SMC7 loudspeakers in my collection of reference loudspeakers for over 20 years. First, I used the SCM7 v.2 and later the v.3. In both cases, the SCM7 were and currently are one of my benchmark references for archetypical small sealed-cabinet loudspeakers. The SCM7 v.3 has no serious deficiencies that I hear, and any loudspeaker with a higher price-tag had better deliver at least equal or better performance to be considered a more viable option for a reference nearfield audio system. If you are on the hunt for a pair of high-performance two-way monitors for critical listening in a nearfield environment the ATC SCM v.3 should be one of the top contenders for a place in your desktop or small-room audiophile system.