Reading Time:
6
minutes
The Modi 3e (buy at Amazon) is the latest update to Schiit Audio's popular low-cost digital-to-analog converter line. The company calls this one a "do-all" DAC, because it accepts coaxial and optical digital inputs, but also Schiit's own Unison USB interface. This allows you to connect just about anything type of device to it. This version of the Modi 3e employs the ESS es9018 DAC chip (aka the SABRE 9018 chip) to perform the conversion from digital to analog. It can handle sample rates and bit depths between 16/44.1 (CD quality) and 24/192 (the sort of "studio quality" digital signal you might get from audiophile FLAC downloads and better streaming services).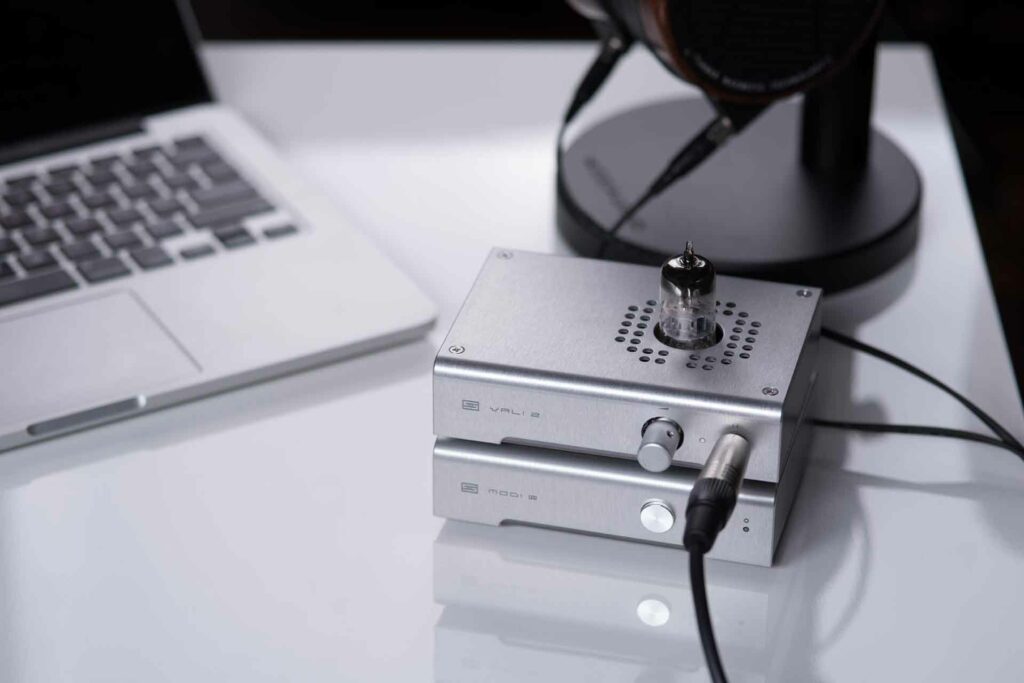 What Makes the Schiit Modi 3e DAC Special?
The Schiit Modi 3e doesn't editorialize. In my testing, it enhanced the sound of each of the three devices I have used it with (Panasonic DP-UB820, Sony BDP S700, 2021 iPad Air) without attempting to "sweeten" their performance. It's nice and neutral, as it should be.
One of the things I enjoyed the most with this product is that it doesn't require a traditional power supply. If you are using your laptop, phone, or tablet with the Modi 3e, it will use the power from the device, so you don't need to worry about finding a mains outlet. This is a nice convenience when you already have so many things plugged in with your stereo system as it is, having one less plug can feel like a bit of a win. Keep in mind, though: if you are using it with the a coaxial or optical digital connection, you will still need to plug in the DAC into the wall.
The Schiit Modi 3 DAC is simple to use. As with most Schiit products, you get great sound but not a lot of bells and whistles. While this approach may not be for everyone, it does make for a product that is easy to use. It features a simple switch to change between input types, otherwise everything else is handled outside of the DAC. Just plug it in and listen—it doesn't get much easier than that.
Why Should You Care About the Schiit Modi 3e DAC?
If you're someone who is in the market for an inexpensive DAC, whether it's because one of the inputs of your preamp or integrated amp has started to fail, or you have an all-analog system and you're just looking to add the option of a digital input, then the Schiit Modi 3e is an option you should consider.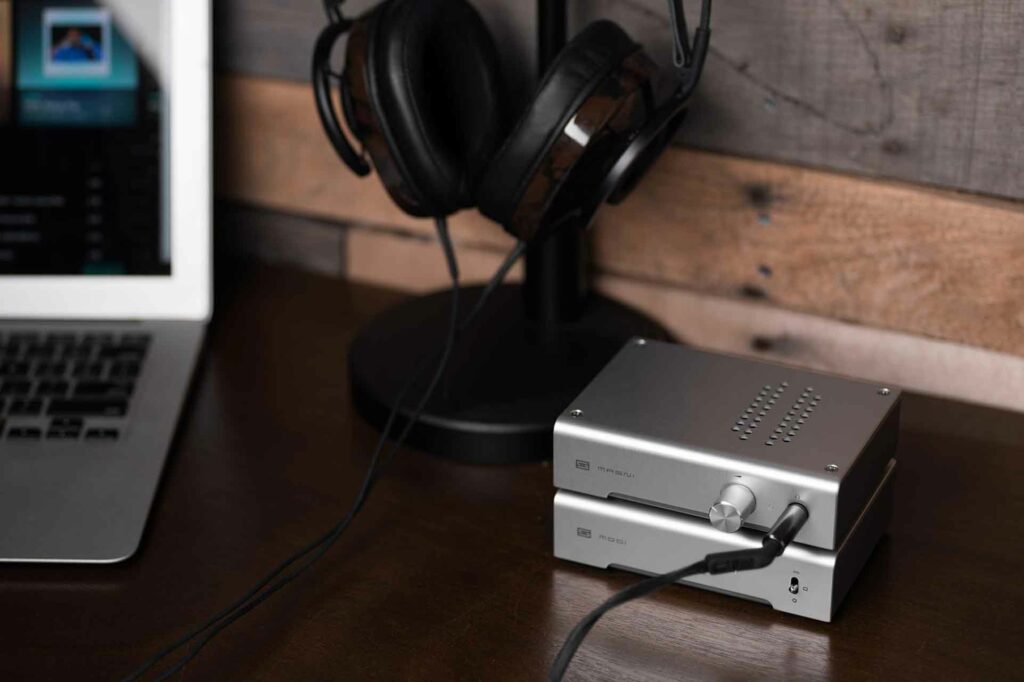 Some Things You Might Not Like About the Modi 3e DAC
There is no Bluetooth support like you will find with other small format DACs out today. If you're hoping to stream wireless music straight to your DAC without sacrificing audio performance, you might need to spend a little more for a different solution.
There is no remote control for the Schiit Modi 3e DAC. Schiit likes to keep their devices simple, so you don't get things like a remote control to change the input type or any of the other things you might do with a remote.
Schiit doesn't allow you to change filters with the Modi 3e DAC. It relies on the reconstruction and anti-aliasing filters built into the chip.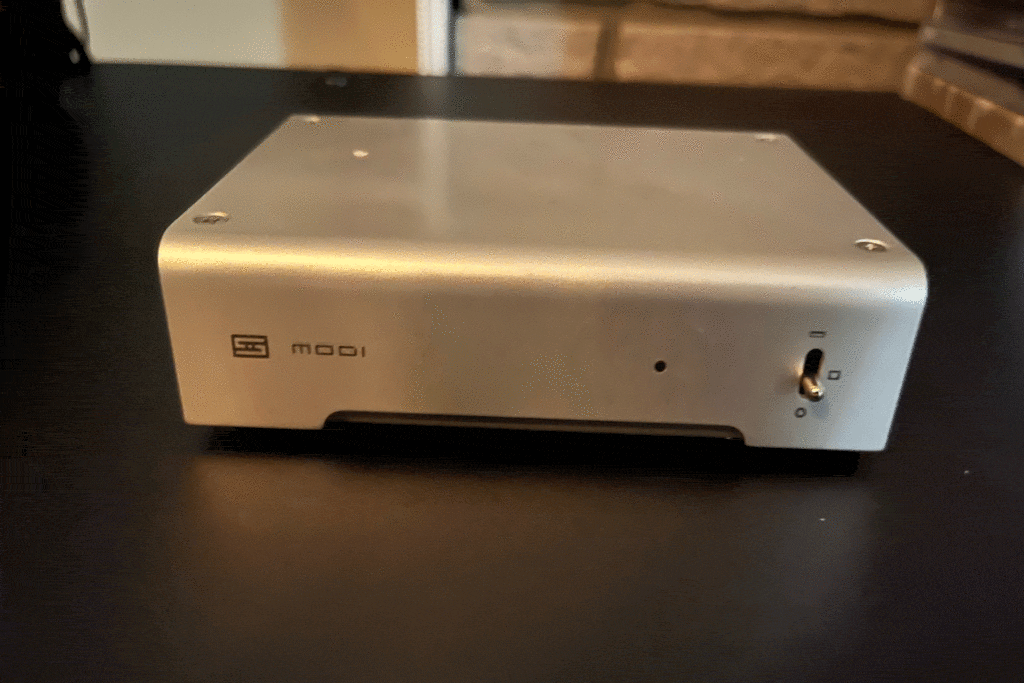 Listening to the Schiit Modi 3e DAC…
The first song I used for my listening was "Blacklight Shine" by The Mars Volta (192/24) (buy at Amazon on CD or Vinyl). I chose this track for its midrange and to a lesser extent the top end. In my listening, clarity was very good. I never felt like I was missing any of the beats from the tribal drumming, and there was really nice separation between the layered guitar sounds, bass guitar, synthesizer, and drums. It is also worth noting that the sound never got too bright, even as the guitar started to get closer to the top of the octave or the vocals of Cedric Bixler-Zavala start to reach for the higher notes.
I also tested the Modi 3e with Jack White's 2022 track "The Madman of Manhattan" (44.1/16) (buy at Amazon on CD or Vinyl). This track, while somewhat simplified for a Jack White track, pushed the low end quite a bit with the bass guitar in the first half, but as the track moves forward and the piano gets added in, the Modi 3e continues to provide clarity and neutrality.
Does The Schiit Modi 3e Have Any Resale Value?
This was a surprise to me, as many products that sell in the one-hundred-dollar range don't hold their value, but the Modi 3e seems to be an exception. Looking at the most recent sales of the product on eBay, they've all been between $90 and $130. That is pretty fantastic for such a low-cost component.
Who Is the Competition for The Schiit Modi 3e?
Cambridge Audio's DacMagic 100 ($249) (buy at Amazon) is based on the Wolfson 24-bit DAC chip. It offers similar inputs to the Schiit Audio Modi 3e, with USB, two coaxial digital inputs and an optical input. This DAC is nearly twice as much as the Modi 3e and the most obvious difference (outside of the different chip) is the lights on the front to show you the bit rate of your audio source.
The Topping D50s ($199)(buy at Amazon) stands out as it has Bluetooth support using LDAC, and it also supports DSD all the way up to DSD512 via its USB input, which is really nice at this price. This also uses the ESS 9038Q2M chip, which is different from the chip the Modi 3e employs. This DAC also features a digital display, so you are potentially getting a lot of extra bang for your buck.
The Monolith by Monoprice Liquid Spark DAC ($100) is also an interesting DAC. It is a little less expensive than the Schiit Modi 3e and also offers USB, coaxial, and optical digital inputs. This DAC employs the AKM AK 4483EQ chipset and with that it supports sample rates up to 192 kHz and 32 bit PCM, DSD64, and DSD 128.
The iFi ZEN One Signiture ($350) (buy at Amazon) could be a compelling choice if you're looking for a DAC that will do everything. This one has support for coaxial and optical digital connections as well as USB, but there's a reason for the extra cost: you're also getting 4.4mm balanced connection, Bluetooth 5.1 support (aptX, aptX HD, aptX adaptive, aptX LL, LDAC, LHDC/HWA, AAC, and SBC codecs), and it also supports DSD256, PCM384, and MQA384 kHz.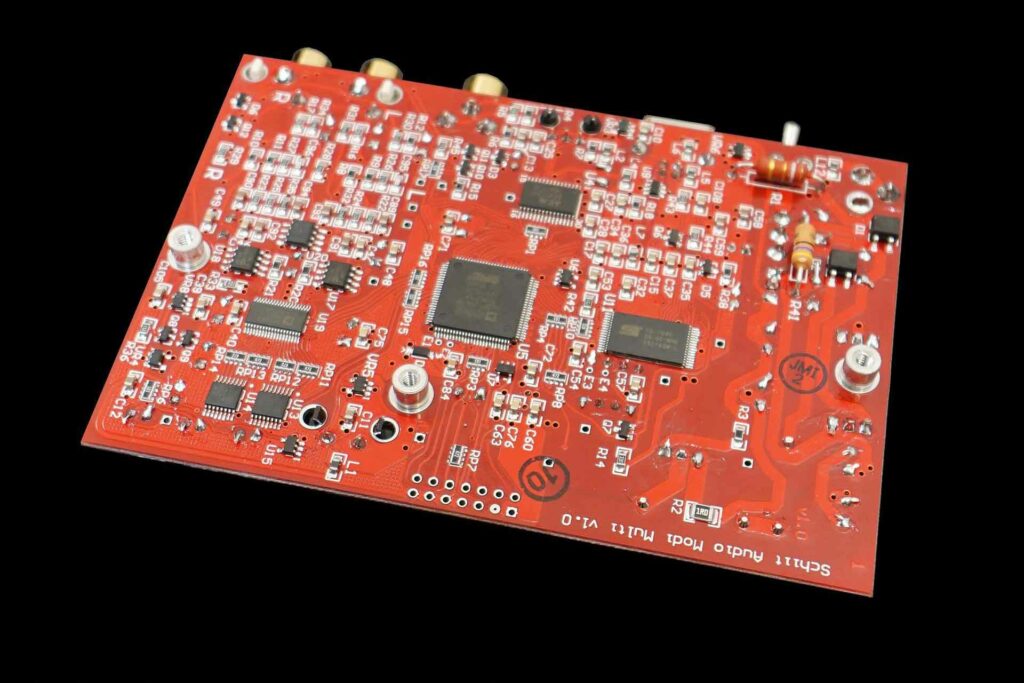 Final Thoughts on the Schiit Modi 3e DAC…
In my time with the Schiit Modi 3e (buy at Amazon), the DAC enhanced the sound of nearly anything I connected to it, yet maintained a neutral sound. I appreciate Schiit's no-nonsense approach. Things like remote controls and visual displays can be nice at times, but at the end of the day you are likely buying a DAC in improve the sound of your digital devices or extending the life of your preamp or amplifier and the Modi 3e does a great job of accomplishing either or both of those jobs.