Reading Time:
2
minutes
Gordon J. Technologies Inc., parent company of Clarus high-fidelity audio cable, power conditioners and digital-to-analog convertors, and its sister company, Tributaries A/V Cables, today announced two new series of high end audiophile turntable cables — Aqua and Crimson — designed to provide a signal path for the output of a moving magnet or moving coil phono cartridge that will reject external noise while maintaining a low noise musical signal with wide dynamic range and full bandwidth capability.
"Due to the low voltage output of phono cartridges, the phono cable is the component most susceptible to audible noise in an audiophile system" says Founder and CEO, Gordon J. Technologies Inc. "The link between a high performance turntable and an external phono stage is often the source of audio problems. This is why it is so important to use a cable engineered to maintain the musical signal's integrity and prevent external audio interference."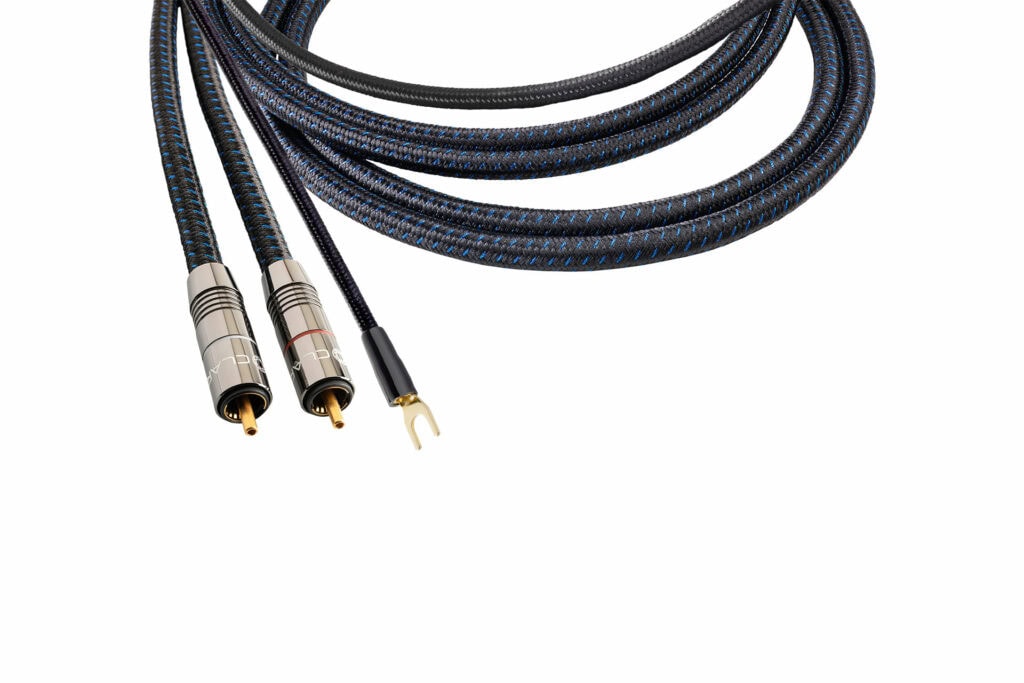 Clarus Cables' New Crimson and Aqua Phono Cables
Clarus Aqua and Crimson Phono Cables are a combination of a single-ended pair with a 14AWG silver-plated PCCC Ground Cable. Aqua's double shielding and Crimson's triple shielding protects the delicate phono signal. The Ground Cable provides a solid ground connection ensuring the turntable's mechanical system is at the same grounding potential as the phono stage component thus preventing a dreaded 60Hz hum. Clarus Phono Cables provide a clean, low-noise musical signal.
Clarus Aqua and Crimson phono cables are packaged and sold in pairs, and are custom made to order in Orlando, FL by skilled craftsmen at Gordon J. Gow Technologies headquarters.
Suggested Retail Prices for Clarus Cable's Crimson and Aqua Phono Cables
Clarus Crimson Phono Cable 1m: $1,845
Clarus Crimson Phono Cable 2m: $2,265
Clarus Aqua Phono Cable 1m: $975
Clarus Aqua Phono Cable 2m: $1,185
For further information, visit https://www.claruscable.com